About Us
Our Pharmacists and staff are friendly, approachable and available at any time to help you with all your health and beauty queries.
Jane, Helen, Kathryn, Wan, Thuey, Michelle, Raj and Marc provide a wealth of information and knowledge to our valued customers every time, every day. With two Pharmacists available at almost all times, there is always the opportunity to ask our Pharmacists anything you want to know about your prescription medicines or about your health.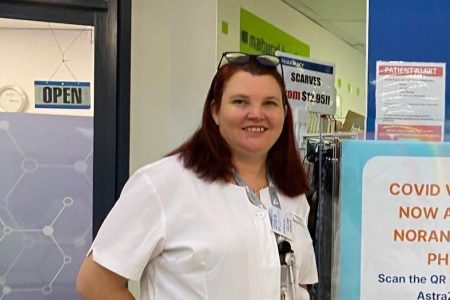 Jane, our Pharmacy Manager runs our Dispensary and counsels our patients on their prescription medicines. Jane is a very experienced Aged Care Pharmacist with management experience in four previous Pharmacies before she returned home to her local neighbourhood to manage Noranda. Jane's happy, smiley face and high level of customer engagement can be found in the Pharmacy every day of the week.
Helen, Kathryn, Wan, Thuey, Raj and Michelle are all very experienced Pharmacists who complement Jane throughout the week and on the weekend. Each one of our Pharmacists brings their own expertise and experience gained over many years of practice so that you, our valued patients can be offered the very best of health outcomes.

Helen is one of our recently graduated Intern Pharmacists and brings newly honed clinical skills and OTC knowledge to our Monday, Friday and Saturday customers.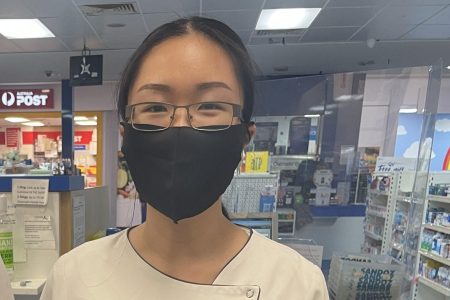 Kathryn, our Wednesday Pharmacist, has a wealth of knowledge and a lovely empathetic nature that has delighted and enriched our patients over the last couple of years.
Wan is our newest Pharmacist though with over 10 years of Community Pharmacy experience elsewhere, Wan is hardly new to Pharmacy. Wan is looking forward to spending more time with our patients than is typical in other Pharmacies, one of the things we take the most pride in.
Thuey is an experienced hospital Pharmacist and tops up our Saturday Pharmacist staff with her clinical knowledge and skills.

And when one of our Saturday Pharmacists needs a break, Michelle, who owned her own Pharmacy in country NSW before moving to WA with her husband and four children, is on hand to provide more of the great service and knowledge that our Saturday patients are spoilt with.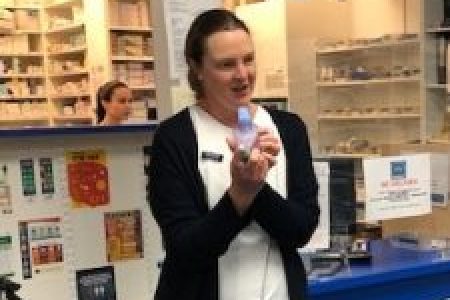 Raj is a vastly experienced Pharmacist and has worked all over Perth enhancing patient outcomes with his cheery nature and strong natural health knowledge. Raj heads our Sunday team.
Marc, the Proprietor Pharmacist has been working towards enhancing the health outcomes of the Noranda Community since 1983. When not training staff or tutoring at UWA, Marc is our Primary Care Pharmacist and is on the Pharmacy floor to advise you on your health concerns and recommend the most appropriate treatment for your conditions.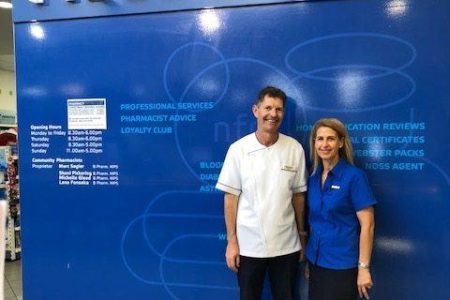 All of our Pharmacists are here for you. Any day, any time. No prescription or appointment is required.
And the reason why our Pharmacists are always available for you to ask a question of, to get some advice from or just to chat is that our dispensary is run by our very efficient, very competent Dispensary Technician, Miranda who dispenses the majority of our patient's prescriptions quickly and accurately and ready to be checked by one of our Pharmacists before one of our Pharmacists bring them out to you for counselling.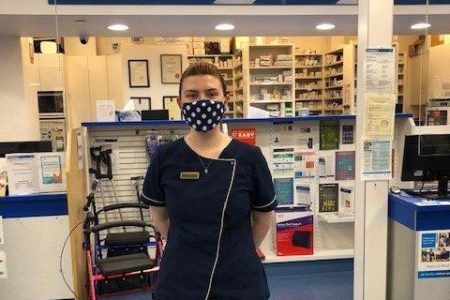 Janelle, Natalie, Kylie and Sandra have been providing valued help and trusted advice to our customers for more years than many can remember. Whether it be what type of foundation matches your skin colour best or which vitamin will give you a lift, which baby bottle to use or which sunscreen will protect you the most, how to choose reading glasses or which wash is best for your skin, our expert Pharmacy Assistants have all the answers.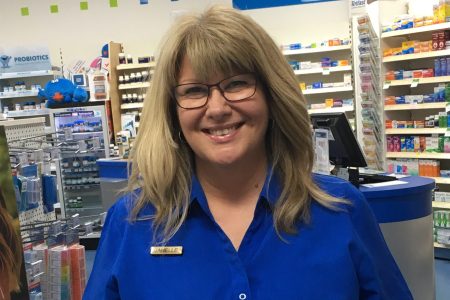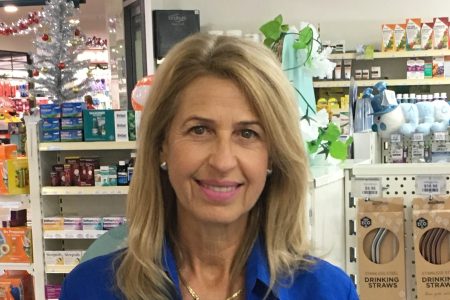 Come in and ask someone you know and trust or just come in for a chat.